Get PC error-free in minutes
1. Download and install ASR Pro
2. Open the program and click "Scan"
3. Click "Restore" to start the restoration process
Fix your PC today by downloading this software now.
This guide will help you if you have a BIOS locked Lenovo laptop. On the computer motherboard, look for BIOS or password erase protection or DIP switch and change its actual position. This jumper is often printed with CLEAR, CLEAR CMOS, JCMOS1, CLR, CLRPWD, PASSWD, PASSWORD, PSWD, or PWD. To erase, remove the sweater from two closed pins for one person and place it on top of the two remaining sweaters.
If you assign an administrator password in BIOS setup, you will be prompted for this password only before accessing BIOS setup options. However, if you forgot BIOS password on Lenovo laptop, how can you enter BIOS setup? How do I reset or keep a forgotten password?
If you are having an issue with this particular laptop, you better contact the manufacturer's support and inquire about the recommended methods for unlocking your own BIOS settings. But as I see on the official Lenovo laptop website, they cannot help you reset BIOS password if you forget the old password. They will recommend that you replace your solution card.
If I had to say that Lenovo Service Support cannot help you unlock your BIOS username and password more easily, here are some alternatives you can try. You can try Lenovo ThinkPad, IdeaPad, Yoga and other series on Lenovo laptops.
3 Methods to Unlock BIOS Password on Lenovo Laptop:

Useuse a specific backdoor password
Remove the CMOS battery
SDA and SCL short series in the burglar alarm IC
Use Access Password
Typically, the manufacturer builds a backdoor password into the BIOS. It is hidden, so we cannot take it as a general rule, but we will try to find it on the Master Security Password website.
1. Turn on the laptop, F1 is very important to start the BIOS item screen.
How unlock Lenovo BIOS advanced?
Reboot your computer.The parameter menu will undoubtedly appear after performing the above procedures.Go to Advanced Options.Click UEFI Firmware Options.Select reboot.
2. Try entering three passwords in the password book field. If all three passwords are incorrect, you will most likely get stuck at the System Offline screen. And then get the code to get the backdoor password normally. Pay attention to this signal.
3. Go to another computer with Internet connection, open this site: https://bios-pw.org/.
4. Enter the code you received on the system deactivation screen and click Get Password.
5. Buyers are given a list of passwords. Go to your laptop, restart your computer and press the F1 key to restart to return to the BIOS input screen, then try the list of passwords one by onethem. But a person can only enter wrong passwords before your system is likely to be locked. Good luck to you!
If you cannot find your access password, try the following alternatives.
Remove The CMOS Battery
How remove Lenovo BIOS lock?
You can remove the exact BIOS and supervisor password to bypass the security chip. This is because it can be detected by simply placing a conductor (such as a small screwdriver) on the SDA and SCL pins of the safety chip.dangers when turning on the power. Remember to ALWAYS remove the battery from the BIOS.
1. Turn on your Lenovo laptop somewhere, disconnect it from the main power source, disconnect all connections from the laptop.
2. Remove the battery from the laptop, and then remove the sole of the laptop sleeve.
Get PC error-free in minutes
Looking for software that will help you fix your Windows PC? Look no further than ASR Pro! This powerful application can quickly and easily identify and resolve a wide range of common Windows errors, protect you from file loss and hardware failure, and optimize your system for maximum performance. So don't suffer with a slow or crashed PC any longer - download ASR Pro today!
3. Find the CMOS command and carefully remove the CMOS battery from the laptop. This resets the BIOS settings to their default settings and thus removes the BIOS password.
4. Wait an hour, put the CMOS battery back into the socket and reassemble the laptop.
5. Turn on the laptop, press F1 key several times, you will enter Lenovo / ThinkPad BIOS setting without accepting the password.
Short Course SDA And SCL In Chip
Wellbeing

1. Put the laptop aside, disconnect it from the power supply, disassemble the laptop. (Pay attention to the model and the position of the screws often, you will definitely take a picture of them.I installed the assembly, but you find that a few small screws have deviated at the end, you will have a headache.)
2. The chip was found when removing the laptop. This is taken into account on the back of the motherboard. Always grab the plastic frame and turn the motherboard over, you will probably see it. As you can see in the photo, the microcircuit is in a pink circle.
3. In any case, to turn the chip into a world, you need to connect your laptop and boot. So, after you find the SCL SDA, plug in your hard drive, general purpose computer, keyboard, display, and other great basic laptop with components.
4. Connect to the adapter and turn on your laptop or PC. Once the keyboard is very light, short-circuit SCL and SDA.
5. If all goes well, you can easily access the BIOS without worrying about security. Otherwise, you will have to try several times directly.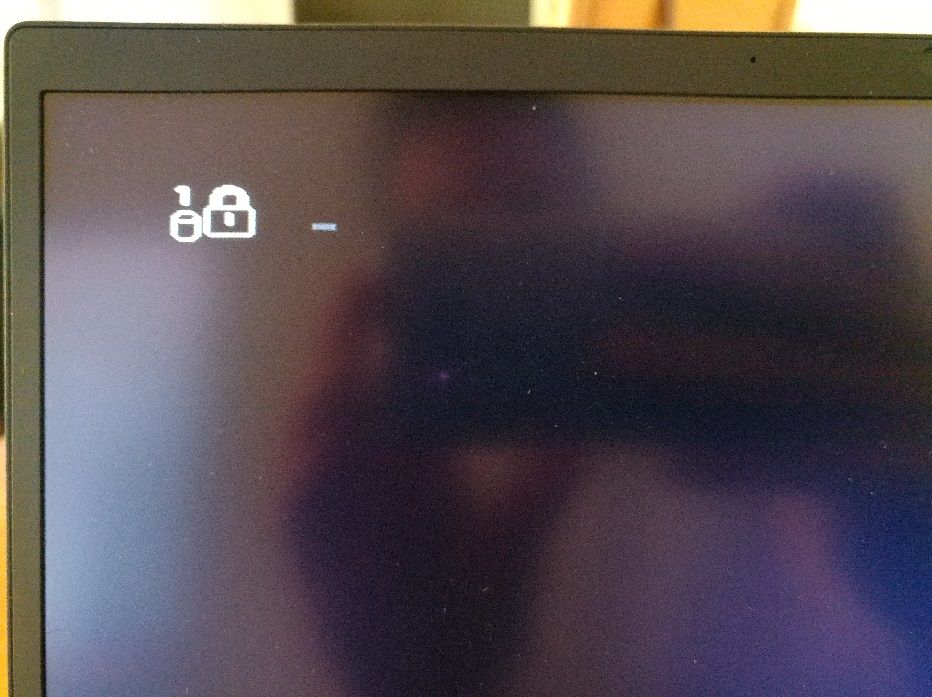 6. When entering BIOS setup, reset the BIOS password. If not necessary, your site can disable the supervisor password in the BIOS in case you forget the password The BIOS on your laptop.
7. Finally, don't forget to just hit F10 and exit to save each of our changes.
8. After your BIOS is password protected, shut down your laptop and rebuild your personal laptop.
Related Articles
Reset BIOS password on Asus laptop / desktop
Reset Dell Inspiron / Latitude / Precision / Vostro Notebook BIOS Password
How to take note of a power-on password or BIOS security password if forgotten
Windows 7 Home Premium Partner Locked, How To Unlock Without Password
How to unlock large locked laptop without password in Windows 8
Lock Windows 10 Notepad, forgot password, how to unlock it
What does BIOS locked mean on a laptop?
If the BIOS is locked, it means that the BIOS has a password set, which will be displayed after boot. Without them, you won't be able to use your privacy. However, I think you can get it back and hire a bouncer or whatever to clear the password. Either that, or you can remove the CMOS battery.
Fix your PC today by downloading this software now.
바이오스 락 노트북 레노버
Bios Zablokowany Laptop Lenovo
Bios Bloqueado Laptop Lenovo
Bios Vergrendelde Laptop Lenovo
Computer Portatile Bloccato Lenovo
Bios Zablokirovan Noutbuk Lenovo
Bios Bloqueado Portatil Lenovo
Bios Gesperrter Laptop Lenovo
Bios Verrouille Ordinateur Portable Lenovo
Bios Last Laptop Lenovo